We need an immersive experience for our travelling Formula E events for the Nissan team.
We produced an immersive 4D film for Nissan's traveling brand activation space during the Formula E calendar. The film draws inspiration from Formula E and combines racing and gaming to take viewers on a journey through the world's greatest cities. The film was designed for a robotic simulator and is presented in 360 stereoscopic format with full ambisonic sound design.
Around every corner is a different part of the world, a global racetrack, designed like an interactive game. Buckle up.
At Factory Fifteen, we have no shortage of racing fans. To start, we designed a realistic racetrack that works at a real FE pace over the set timeline we're working to, incorporating all the major cities on the FE calendar. We then took liberties with elongating certain areas to incorporate speed boosts and magic tunnels.
For each section of the track, we gamified it in relation to its country. Highlights include giant Mexican skulls to avoid on the track, themed speed boosts, and the need to outrun a Chinese dragon.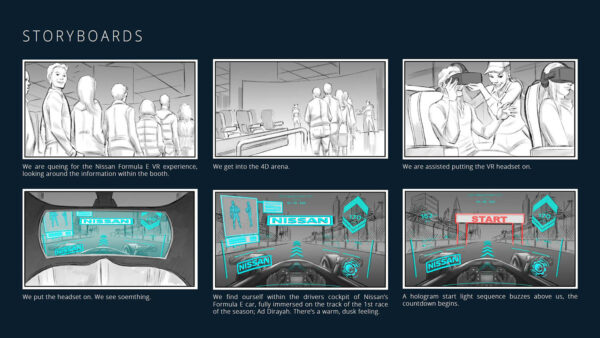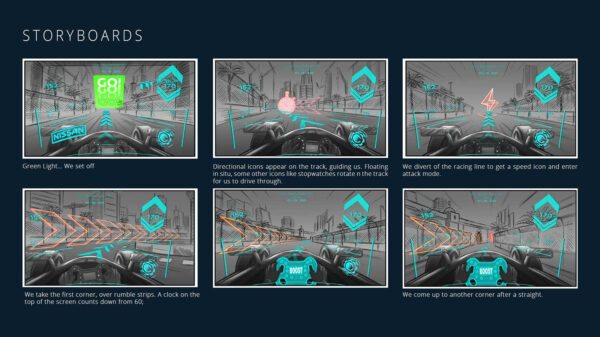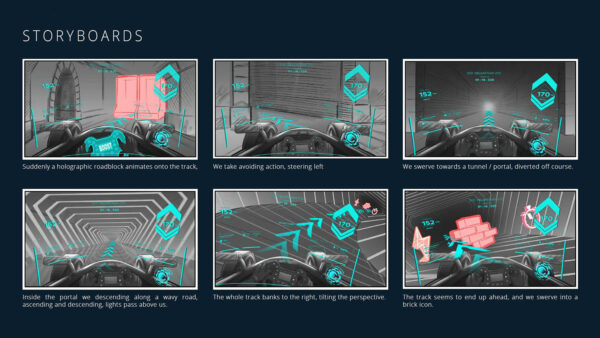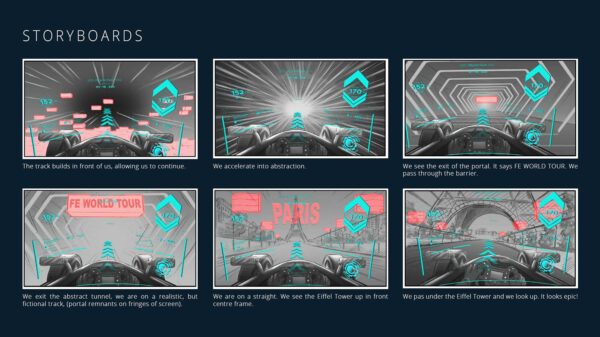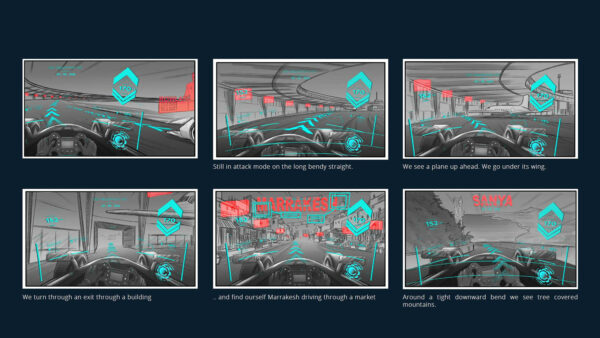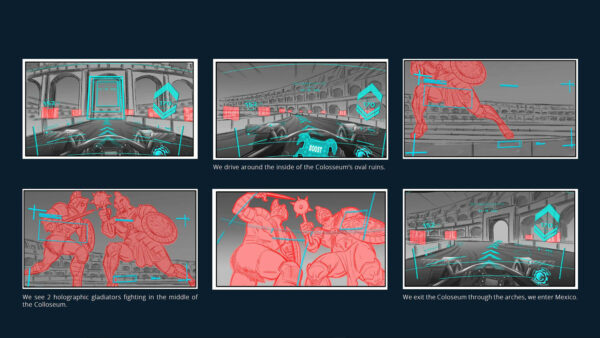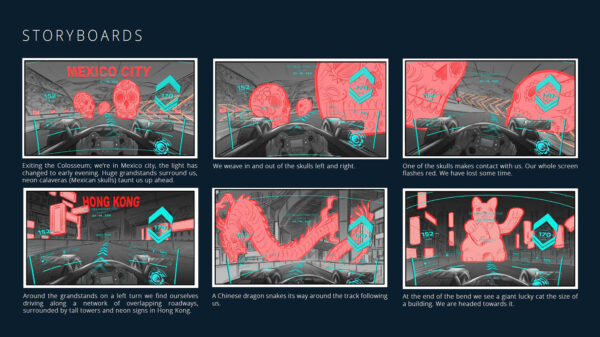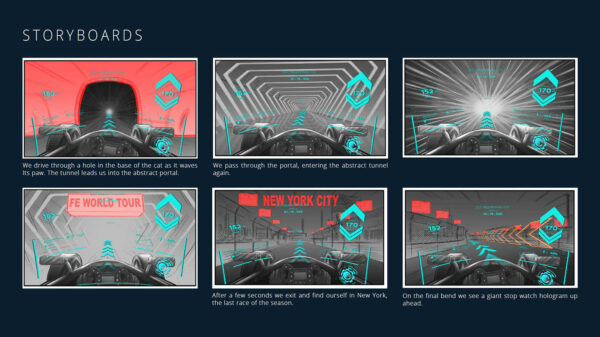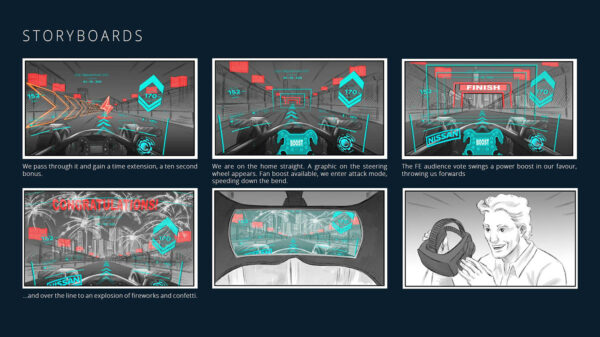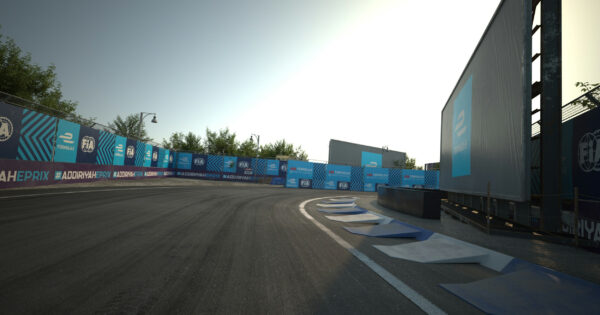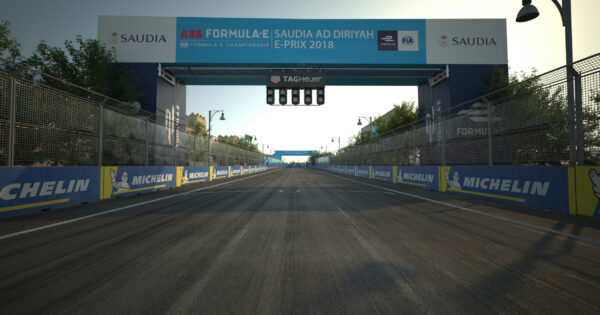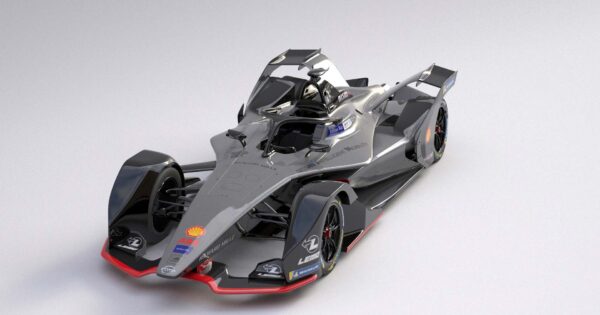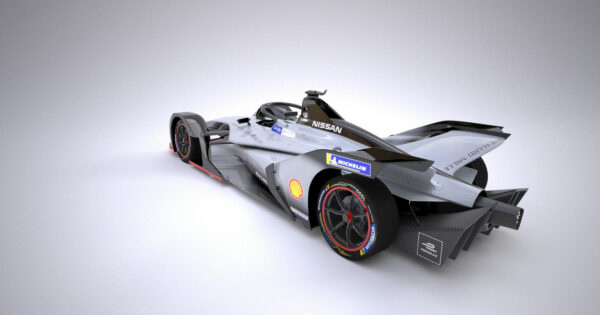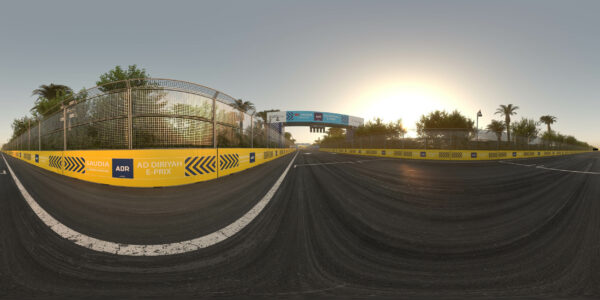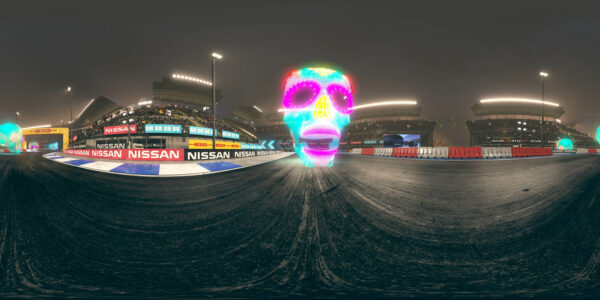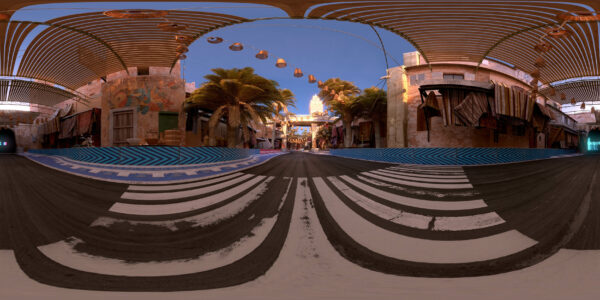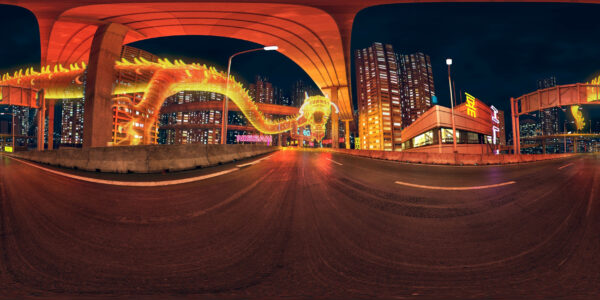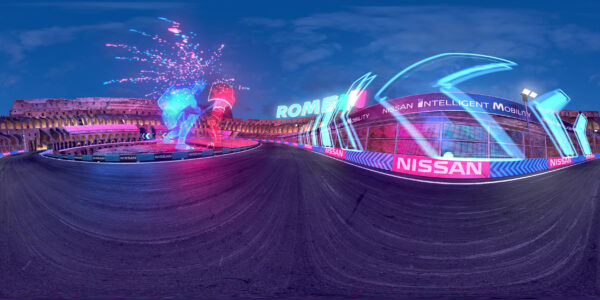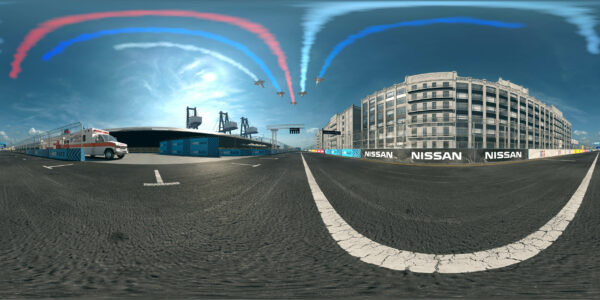 An immersive race like no other.
During each event, 15 people experienced the race every 5 minutes. Thousands of people enjoyed this experience over the course of the year and we generated excitement and media attention for Nissan's brand activation space.
Its the closest I'll ever get to designing a real racetrack. The project was an intense 7 week blast of insane ideas quick technical solutions to deliver them. I am very proud of our team delivering this over a very challenging timeline.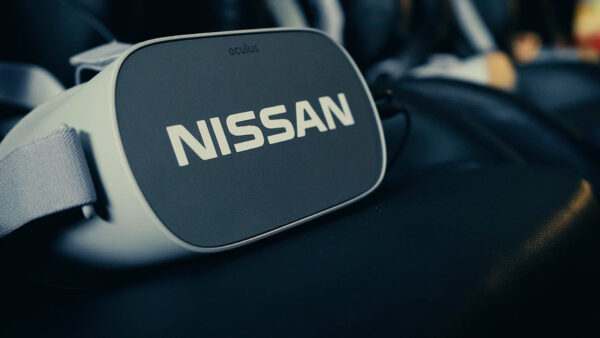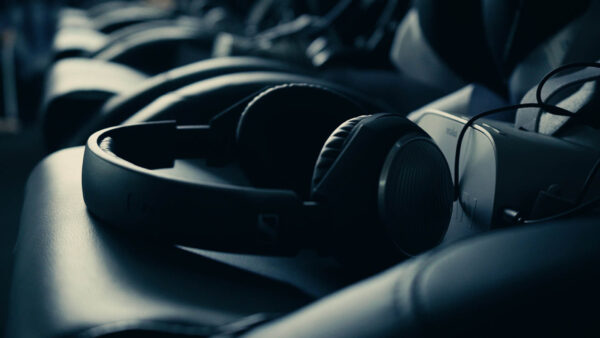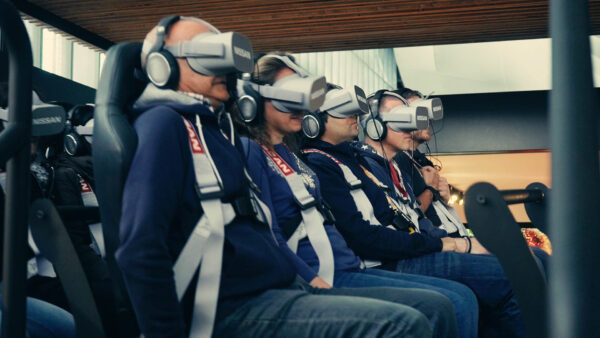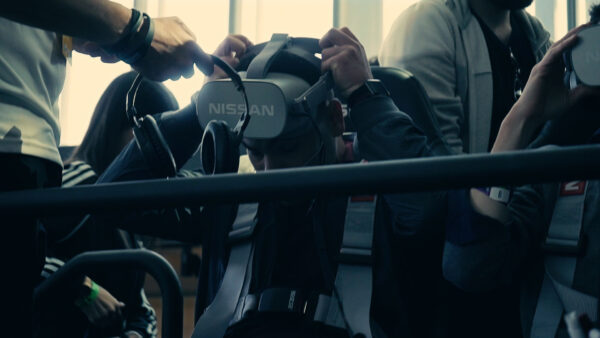 23
cities
the event was enjoyed at
12
countries
represented arr]ound every corner
5k
people
experienced the ride
Credits
Client/Legal
Nissan
©2018
Factory Fifteen
Paul Nicholls
Director / Comp Lead / 3D Animator
Jonathan Gales
Director / 3D Artist
Benedetto Bertozzi
3D Artist
Ricardo David
Animation Lead
Niclaus Van Kamp
3D Artist
Stefania Ragone
2D Design / Animation
EXPLORE OTHER WORLDS
More