We need a film to showcase our ambition for the Cotton Quay urban regeneration site in Salford Quays.
A marketing film for SEW Architects. Once a dock for the Manchester shipping canal to deliver cotton imports, it is now being transformed into a new waterfront neighbourhood comprising of up to 1495 homes, alongside hospitality, leisure, community & retail uses. The new public realm includes an open-air harbour bath with swimming and sauna areas. Also, a Play-Park, which goes beyond a normal multi-storey car park, incorporates a climbing centre with a rooftop playground for all ages.
To explain the rich heritage of the site and showcase a new life.
We were tasked with creating a short film to showcase the design and ambition of the development. The site was a former dock used for importing cotton to the region, and it help spark the growth of the city. Currently empty, it is ready for new growth. The film uses playful motion graphics to introduce the site and history, before immersing the audience in a realistic computer rendition of the new proposal.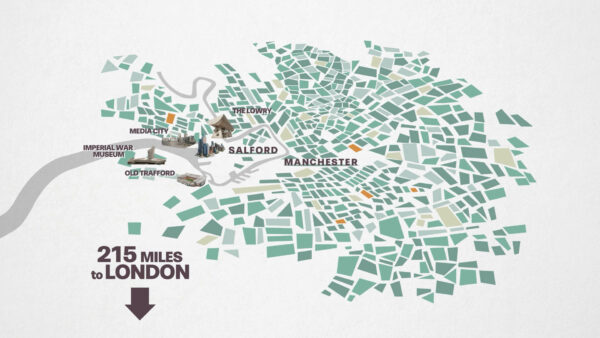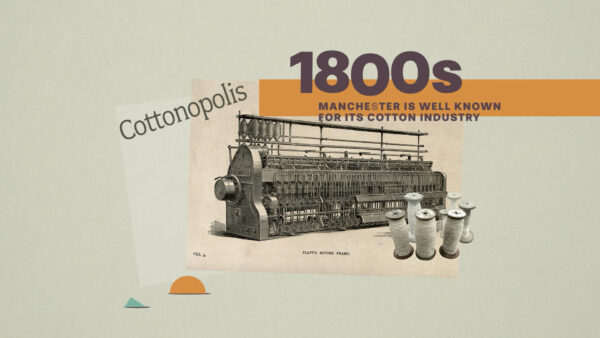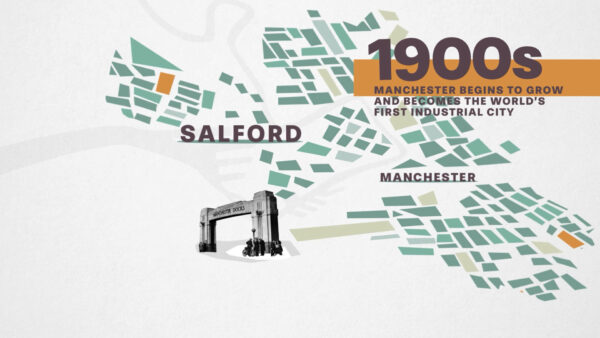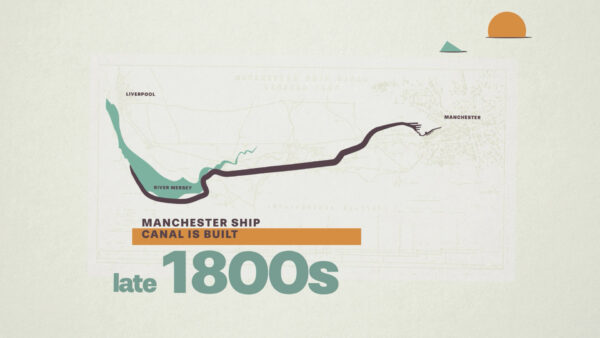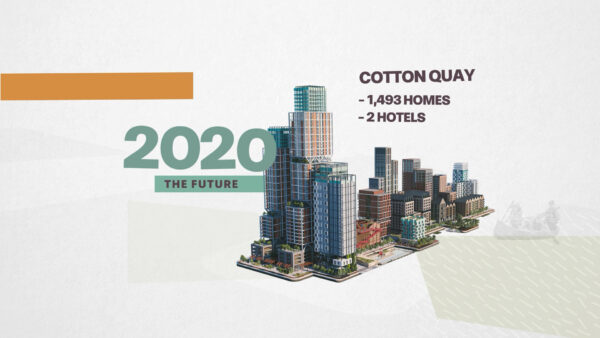 Planning approved!
The film was used to gain planning for the site and was used as promotion internally and externally between all parties involved to great success.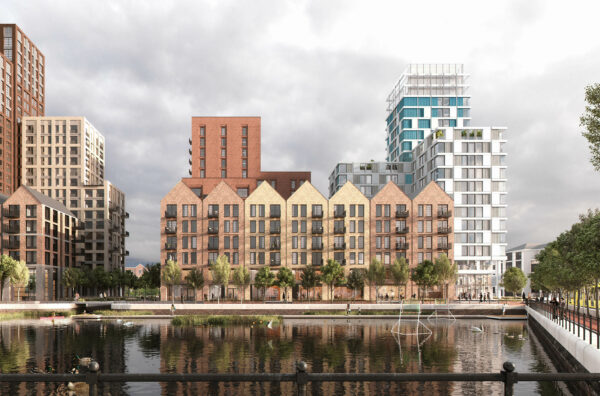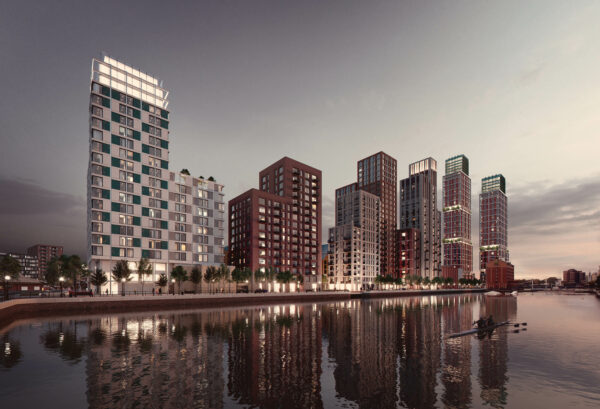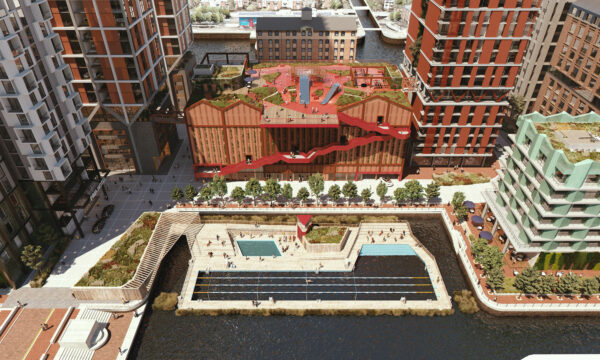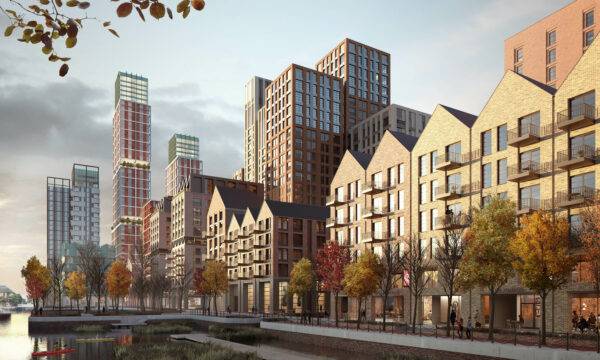 Credits
Client/Legal
Royalton and SEW
©2019
Factory Fifteen
Matt Townsend
Director / 3D Artist
Nelson De Souza
2D Animator
EXPLORE OTHER WORLDS
More